91-DIVOC Visualizations
---
Daily, Every Day: Updates to All Charts and Datasets
Every day, all 91-DIVOC visualizations are updated with the latest data compiled from various data sources across the Internet.
---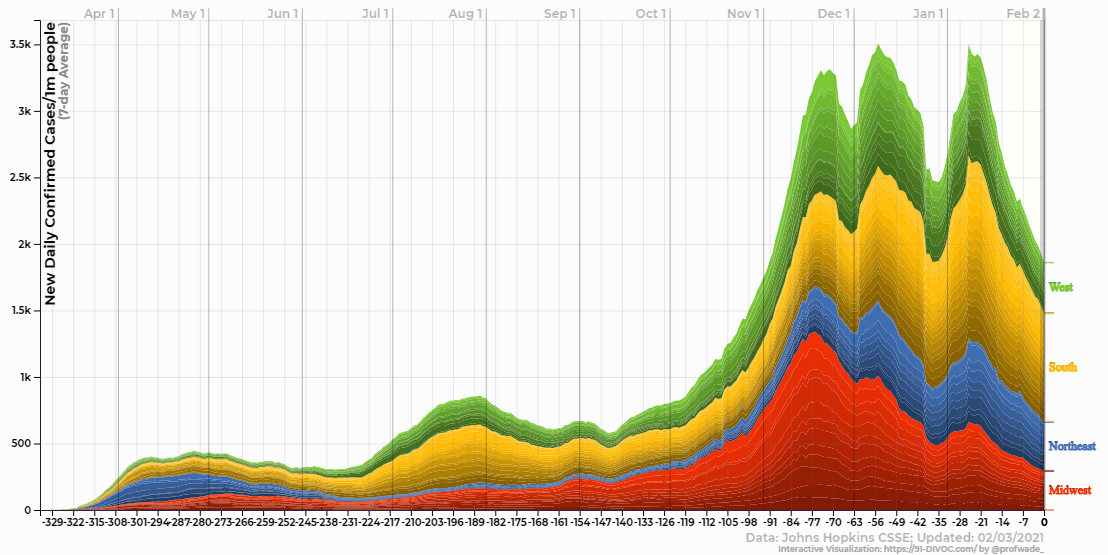 February 4, 2021 – Added Normalized Graphs to "Coronavirus Contribution by State"
A quick updating expanding the "Coronavirus Contribution by State" visualization, to add a graph of the data normalized by population.
---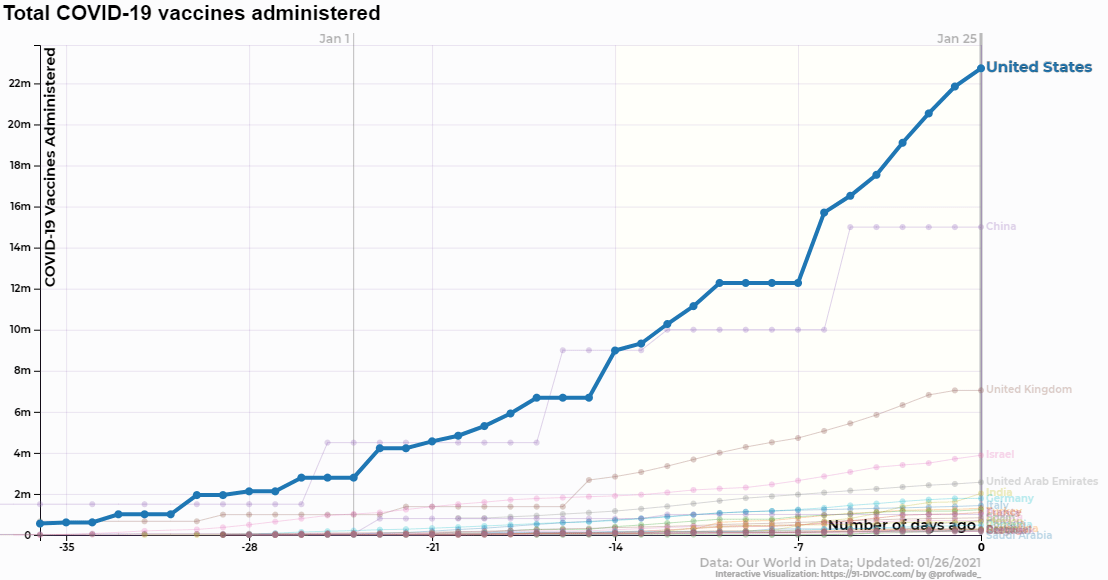 January 26, 2021 – Updates!
The Spring 2021 semester is underway and, with COVID-19 behind us, I'm looking to focus on bringing data-forward analysis to other important topics. I look forward to sharing some new, non-COVID work, in the coming weeks and would love your feedback! :)
A few quick updates to 91-DIVOC:
Fixed vaccine data for the United States going off the top of the chart. Thanks @bilfrost and @guidojones!

Removed the "COVID-19 Among Big Ten University Links" from the main page since that project of mine has concluded. :(
---
January 7, 2021 – Several User-Requested and User-Reported Features
A few quick user-reported and user-requested features were just added:
---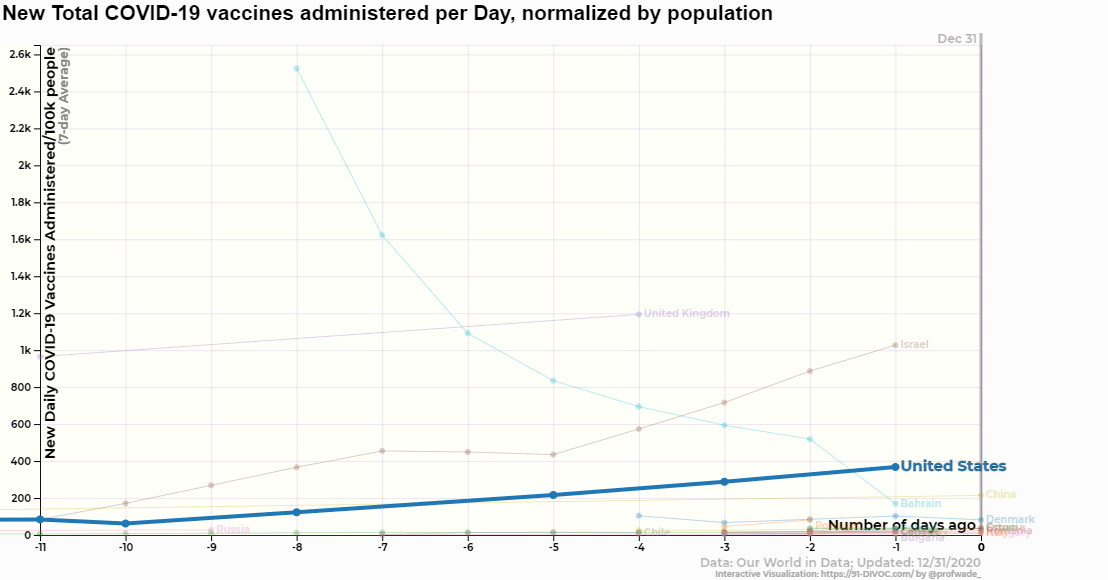 December 31, 2020 – Vaccine Data Available for Countries and Detailed Synchronization Logs
Two major additions: more vaccine data (country-level data, instead of just states) and a detailed log of the synchronization status of 91-DIVOC.
---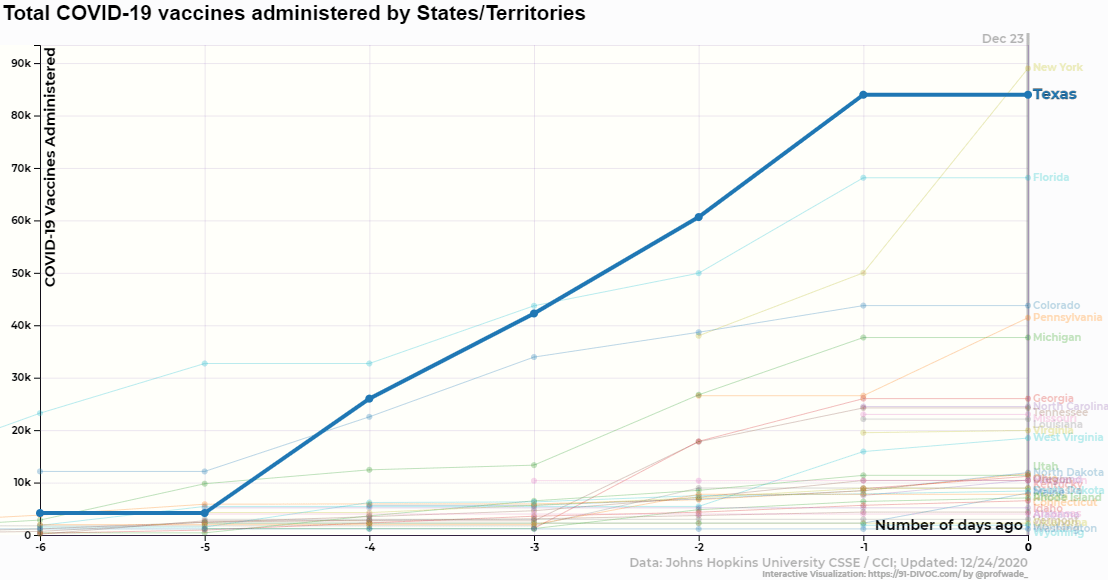 December 24, 2020 – Vaccine Data Available for US States
As the vaccination against COVID-19 begins, many US states are beginning to report total numbers of vaccinations. This data is now provided on the US state-level graphs, including the normalized views. This data is sourced/compiled by the Centers for Civic Impact at Johns Hopkins University, as JHU continues to lead the way in providing fantastic, open-source COVID-19 data.
The four new 91-DIVOC visualizations include:
Total COVID-19 vaccines allocated to each state
Total COVID-19 vaccines administered by each state
New COVID-19 vaccines administered /day
New COVID-19 vaccines administered /day (7-day average)
Happy Holidays! :)
---