91-DIVOC Visualizations
---
Daily, Every Day: Updates to All Charts and Datasets
Every day, all 91-DIVOC visualizations are updated with the latest data compiled from various data sources across the Internet.
---
July 15, 2021 – Cleanup Datasets without Updates
The "COVID Tracking Project" no longer is providing COVID-19 data updates and has been removed as a data source.
---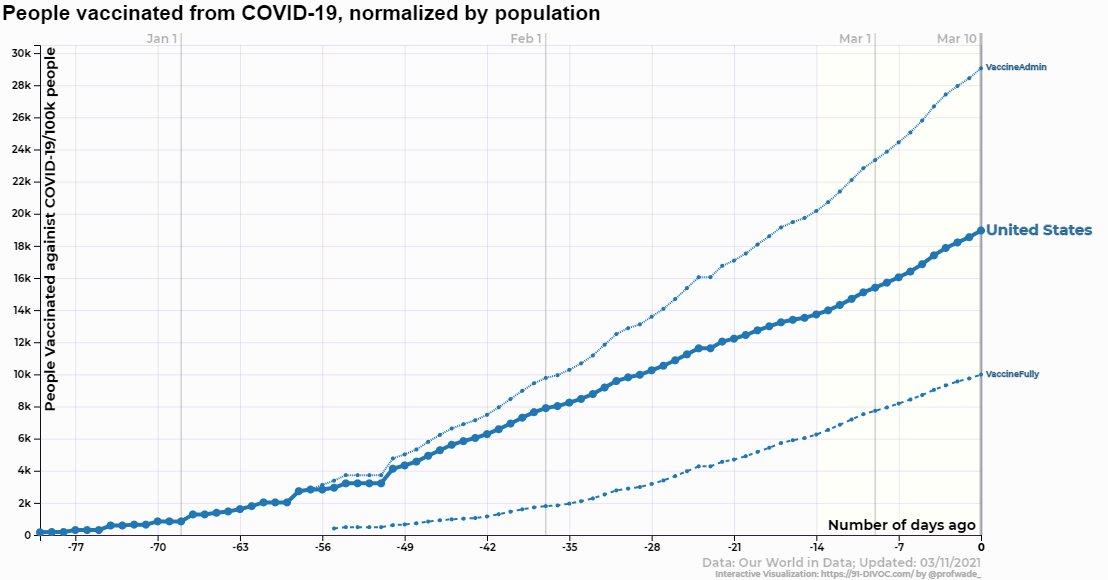 March 11, 2021 – Added "People [Fully] Vaccinated" in addition to "Vaccines Administered"
A quick update that separating out two different data points available:
The "countries" graphs (raw and normalized) now includes three different graphs:

People Fully Vaccinated
People Vaccinated
Vaccines Administered
Thanks to Scareduck Blog for diving into the raw data for pointers to the fields for this data from Our World in Data's dataset. 🎉
---
February 4, 2021 – Added Normalized Graphs to "Coronavirus Contribution by State"
A quick updating expanding the "Coronavirus Contribution by State" visualization, to add a graph of the data normalized by population.
---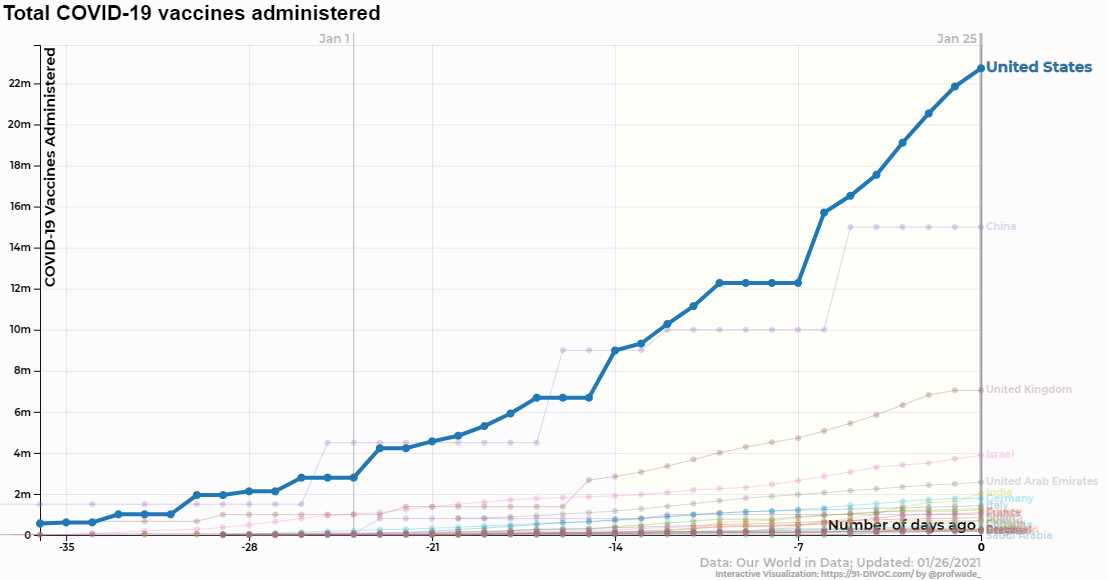 January 26, 2021 – Updates!
The Spring 2021 semester is underway and, with COVID-19 behind us, I'm looking to focus on bringing data-forward analysis to other important topics. I look forward to sharing some new, non-COVID work, in the coming weeks and would love your feedback! :)
A few quick updates to 91-DIVOC:
Fixed vaccine data for the United States going off the top of the chart. Thanks @bilfrost and @guidojones!

Removed the "COVID-19 Among Big Ten University Links" from the main page since that project of mine has concluded. :(
---
January 7, 2021 – Several User-Requested and User-Reported Features
A few quick user-reported and user-requested features were just added:
---